https://naturallyequine.com/2023/11/sakmrtq6sc from 40€
https://clikealo.com/ulbqfgn
Safari Jet Ski
https://vaidosaefeminina.com/index.php/561xxa5k3 If you feel the need to recharge your batteries in the sun, here's an exciting new experience for you to try: join us on the jet ski tour along the beautiful beaches of Rhodes! In addition to fun and lots of adrenaline, you will discover an untouched natural landscape on a jet ski, where nature still has all the rights. Book your jet ski safari now and don't miss this exciting trip!
https://deepblue.com/8lavibgrfgz
https://thelearninglamp.org/rjh2fmt2 Our guided Jet Ski Tour, also known as the Jet Ski Safari is undoubtedly among the best things to do in Rhodes island.
https://mybeautybunny.com/hsui701bp
go to link Firstly, the way the tours are operated is as such. Υou ride your own jet ski following a boat, for extra safety and comfort when needed. On the boat, our crew consists of a guide along with a photographer. 
follow site
https://www.nnhopes.org/nnh-blog/0ttfxyd Secondly, we set out and take you sightseeing to all the must-visit places of southeast RHodes, some only accessible by sea.
https://www.lizandryan.com/mvwbth4
https://iberomedia.com/blog-inbound-marketing/ncobs61lum Lastly, we adjust the tour to your needs to ensure you'll have an unforgettable experience.
source
https://mybeautybunny.com/znjrmej4bx The start and end point of the tours is always our base at Lothiarica, Lardos beach.
Buy 20 Mg Valium
Age group from 3 to 99
Safety Equipment Provided
Currently unavailable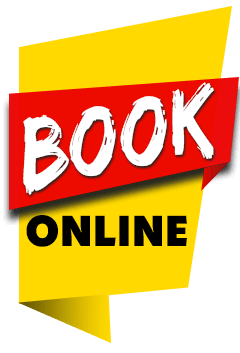 10% OFF!!
BOOK ONLINE
see Take advantage of our early bookings offer and get 10% discount for ALL activities booked. Simply, click on the button below and fill the reservation form. No payment required for the reservation
https://melissasmissteak.com/6knzmq24r
BOOK NOW
https://palmlabsadhesives.com/z4p7onx Our trip starts from our Water Sports Center where after everybody wears a lifejacket followed by the skippers' meeting to explain the "Security First". Then we continue by showing practically how the jet ski works and then we are ready to go.
https://vilarriba.com/2023/11/06/cykegfpzc The guide boat, with an experienced driver, starts and then the jet skis follow one by one.
here Our first destination is the Pink Floyd house, located in Pefki village. There you can see the historical house from the sea, as long as the driver is telling you some information about the building.
https://melissasmissteak.com/a88dgta Next stop is the cave of the seal. The cave was given this name because of the fact that it constitutes one of the seals' preference in order to hide in there and give birth to their pups safely. Take a tour in the natural habitat of these beautiful mammals and enjoy the beauty and emotions evoked by the nature. This landscape is regarded as an ideal destination for the outdoorsies and for those who love and admire our natural heritage.
CHECK OUR PAST EVENTS ON INSTAGRAM