from 50€
Parasailing
Live a unique experience with parasailing in Rhodes! Fly high! Feel the wind and enjoy the panoramic view of the deep blue and Lardos Bay. And all that without getting wet at all.
Our brand new parasailing boat allows you to take off and land back on it completely dry. You don't need experience or a special uniform. It is very exciting and appropriate for anyone. Our excellent equipment and our experienced crew will offer you an amazing flight.
You can fly alone or even better with company up to three persons at the same time depending of course on the weight and the conditions. Kids from even 4 years old can fly together with their parents and from 10 years old can fly even without an adult depending on their weight. There is also the option for your family or friends to join you on board and watch you as passengers on the boat enjoying a pleasant ride.
Don't miss the chance to try Parasailing in Rhodes island. Our brand new boat is ready to offer you an unforgettable experience!
The best time to try parasailing is in the mornings, from 10:00 to 14:00. Book your place now!
Age group from 3 to 99
Safety Equipment Provided
Book Now
2 PERSONS (DOUBLE - TADEM)
75€
* Min weight 50kg - Max weight 200kg. Weight limits can vary according to weather conditions.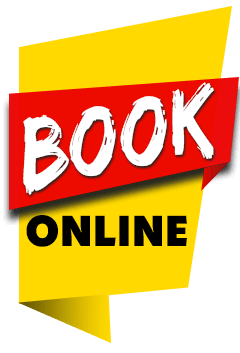 10% OFF!!
BOOK ONLINE
Take advantage of our early bookings offer and get 10% discount for ALL activities booked. Simply, click on the button below and fill the reservation form. No payment required for the reservation
BOOK NOW
I had a great experience parasailing with Water Sports Action. My girlfriend and I was taken good care of by a great crew. They all seemed like fun and welcoming people. Really good service too. Highly recommended. It was really fun parasailing too and with the option to have a GoPro with you, which is delivered by DVD, I can re-experience it over and over again.
Great experience. Very experienced staff. Parasailing was a blast. Recommend this water sports crew.
This team are highly efficient, friendly and professional and I'd definitely recommend them. The kids were reluctant to go initially so they went on the Sofa round the bay. They enjoyed so much they then went parasailing, with a hired go pro (10e plus a disk), brilliant memory. And we got to go on the boat with them.
Parasailing was very great. It was amazing. I would like to do this again. Thank you very much!!!!
CHECK OUR PAST EVENTS ON INSTAGRAM