from 15€
Crazy Sofa
So you think that sitting on a sofa is a relaxing experience, right? WRONG! This crazy sofa surely is the craziest sofa you ever sat on.
Just lean back and enjoy the fun as you are being wisked through the water and try to hold on in the turns not to fall off.
The crazy sofa ride resembles a curved sofa that is towed by a motor boat.
Crazy Sofa has quickly become one of the most popular and preferred water sports at Rhodes in the last few years.
It can offer both a relaxing ride for a family with young children to an extreme riding and jumping over the waves for those who want that little more excitement.
Crazy sofa is one of the most popular and extreme water sports in Rhodes island.
Carries from 2 to 8 persons.
Age group from 3 to 99
Safety Equipment Provided
Book Now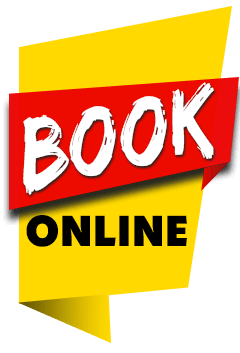 10% OFF!!
BOOK ONLINE
Take advantage of our early bookings offer and get 10% discount for ALL activities booked. Simply, click on the button below and fill the reservation form. No payment required for the reservation
BOOK NOW
We visited today with our 2 sons , what a great experience firstly George and his staff were extremely polite not pushy at all with there sales , we decided to do the sofa first for 4 people , proper white knuckle ride for 10 mins then we did 1 hour on the pedalo with the slide , finally we did the spinning bed it was awesome kids loved it again white knuckle ride , defo worth a visit very professional company thanks for the laughs and memories
This team are highly efficient, friendly and professional and I'd definitely recommend them. The kids were reluctant to go initially so they went on the Sofa round the bay. They enjoyed so much they then went parasailing, with a hired go pro (10e plus a disk), brilliant memory. And we got to go on the boat with them.
Would recommend the sofa to anybody, brilliant fun and great staff
CHECK OUR PAST EVENTS ON INSTAGRAM